Indian Handicraft Temple for home wall
Showing the single result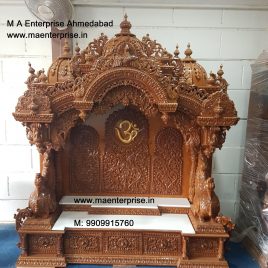 Handicraft Wooden Temple
Model: Tem 26
Size option 1:Ht 7ft * Wd 5ft * D 2ft          Price:
Size option 2:          Price:
Wood Used: African Ghana Teak Wood.
Polish: 3-Layer Melamine Polish of any Color.
Making Time: 8 to 12 Weeks.
Size Customisation: Available.
Delivery: Doorstep delivery anywhere in World.
Packing: 3 Layer international standard Packing.
Price & Details